Eliminate the battle dealing with breakouts, acne, and oily skin.
The question arises, what the heck is a comedone? Simply put, a fancy word for a clogged hair follicle that contains oils, dirt, and residue. When left untreated, it grows and expands, getting bigger and bigger on the skin.
What is the Comedone Vacuum Pro?
The Comedone Vacuum Pro can be used to remove acne and clean the face deeply and it is suitable for treating dry skin, sagging skin, dull skin and also wrinkles. The gentle Vacuum function cleans dirty pores through suction and increases blood circulation in the skin. It comes with 4 changeable beauty heads, which can offer different functions and offer a deeper clean for your facial skin.
AMAZING BENEFITS:
Diamond skin peeling: The exfoliating tip provides a non-invasive treatment to rub off the top layer of skin removing any dead cells. Making your skin smoother, more refined , and firmer by stimulating natural cell renewal
Face lifting: The vacuum lift system creates gentle stimulating massaging action and stimulates micro-circulation.
Deep pore cleansing: Unique small round hole design, perfect for acne removal. It thoroughly removes dirt and oils trapped in pores, hence reducing acne.
Wrinkle removal: Unique small elliptical hole design, gently massages the face, stimulating blood circulation and cell renewal, as well as reducing appearance of fine lines.
SPECIFICATIONS:
Size: 240*160*60mm

Color: White

Battery: 2*AA batteries ( not included )
PACKAGE INCLUDES: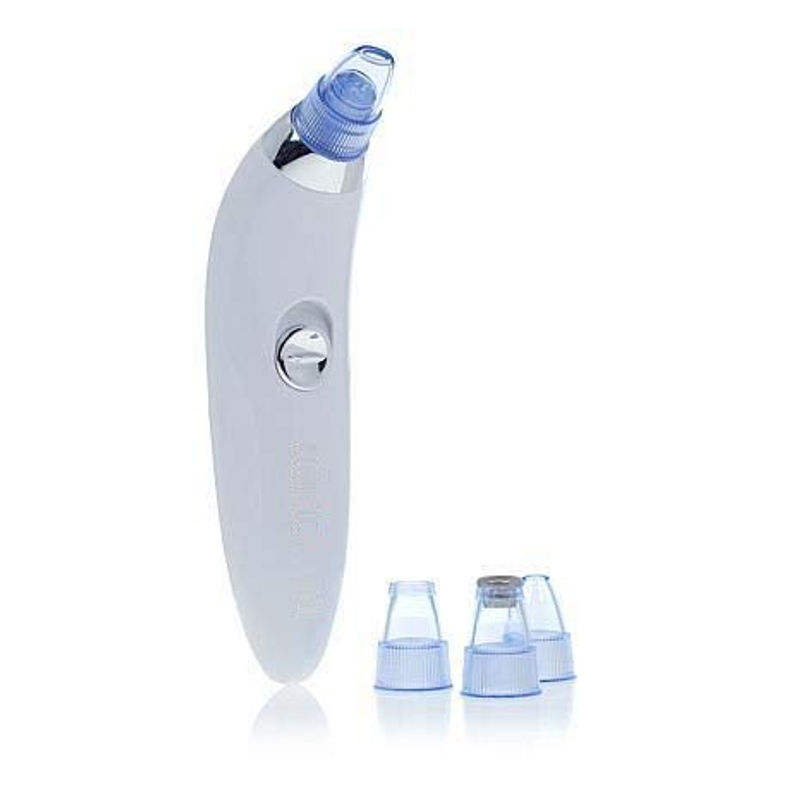 SHIPPING DELAY NOTICE:
Please be expected 2-4 weeks shipping delay due to High Volume of Order