These quilting ruler sewing tool accessories are definitely a must have for any quilting enthusiast, beginner or seasoned. 
Turn the fabric into your way with this trendy sewing machine ruler! If you encounter glitches learning to speckles, this quilting machine ruler makes it so simple and constant and works well with any ruler foot that can fit both ½" path and 4mm template wideness. It is quite solid and perfectly made to last and can be finished easily in just a few hours!
It is stress-free to place and can be used with any sewing machine model and easy meander template to craft not just a simple meander also a great secondary design template by moving the template to another position and quilting back in any other way!
 FEATURES
Quilting Rulers Templates: For quilting meander and stipple pattern on quilts or other textile-based projects. 3mm Thick Transparent, Good fabric visualization while quilting. 

Sewing A Beautiful Quilt is Simple: Quilting templates for machine quilting easy to use and helps create free-motion quilts you will love. Using a reliable ruler like this one ensures your designs look gorgeous and professional.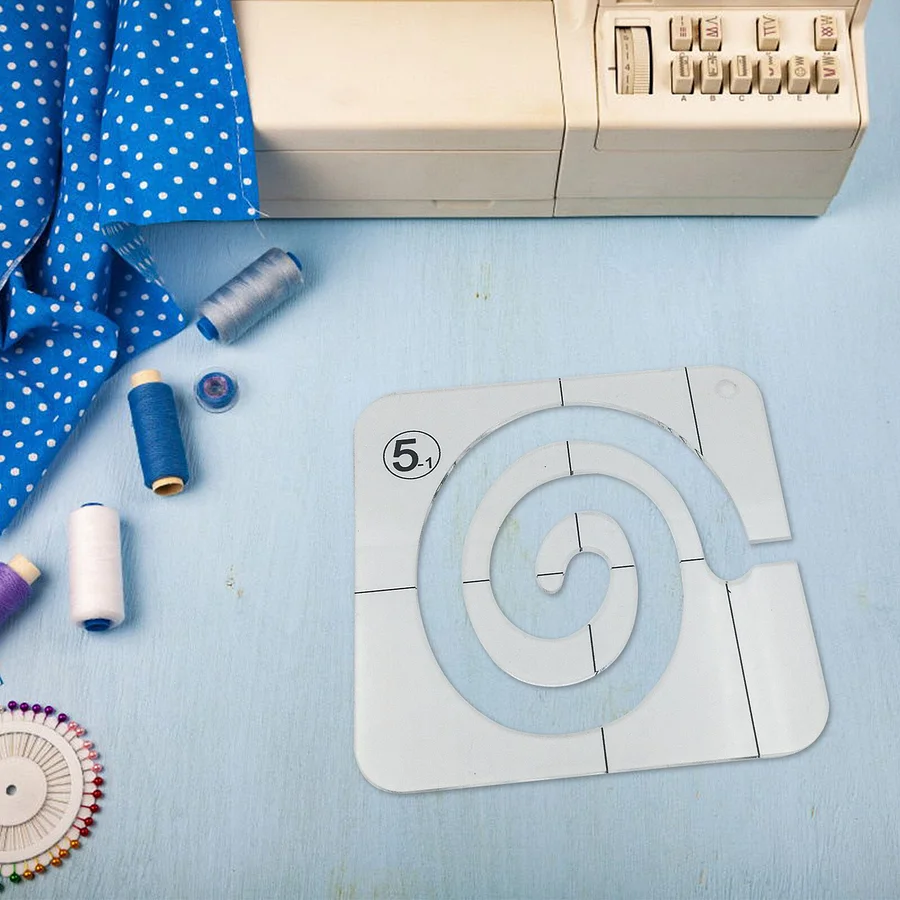 Easy To Use: Simply set in place with the correctly installed sewing machine ruler foot and follow the template for a fantastic tessellating pattern. Spin the template 180 degrees after every complete pass.

Suitable With Most Ruler Foot: Free-Motion Template works well with any ruler foot that can fit both ½" path and 4mm template thickness.You can use any quilting foot. Just be sure to have the correct ruler foot suitable for your machine. (If you have a high shank sewing machine, you should need a high shank ruler foot; if you have a low shank sewing machine, you should need a low shank ruler foot).

Quilting Templates for Beginners: baby quilts can be made easily in just a few hours. This tool makes it much easier to create this look without running into a corner incorrectly or overlapping accidentally. No need to mark the sandwich or remake quilting mistakes.
Specification:
Material: Acrylic
Size: No. 1-10 [

4.8" x 4.8" 

x

0.13"  

(3mm)], No. 11(Big Meander Template) [

8.5" x 6.25" x 0.13" (3mm)

]
Tip: If you need a little more grip, use some non-slip grip tape to prevent sliding.Please allow slightly size errors due to manual measurement. Thank you for your understanding!
Package Included:
Domestic Sewing Machine Ruler * 1 or

Domestic Sewing Machine Ruler * 1 set (10pcs)

SHIPPING DELAY NOTICE:
Please be expected 2-4 weeks shipping delay due to High Volume of Order