Craft passionately that your heart truly desires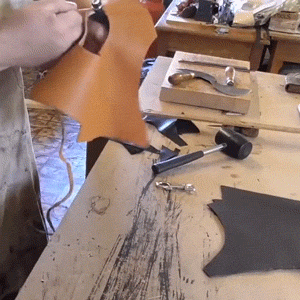 Get the best and very useful leather tools which anyone will admire! The DIY Leather craft tools can help you to create your own handcraft with your own logo and design. You can make lots of complex patterns on your own leather cord such as making your leather wallet, belt, handbag and many more beautiful and unique DIY leather stuffs.
It contains exceptional materials which are not easy to break, sturdy and durable and also rust-proof construction which allows for long term use. This tool set helps you to make leather products more beautiful. It will be a great tool when you are doing leather craft.
FEATURES
Multi functions kit –

The thickness of the blade is moderate and made of high quality metal with lifelong service, 2 blade slots were able to cut about 3mm and 5mm leather threads and a rotary covered wire cutter has its 3 pcs removable blade which is easy to install.

High Quality Metal

– This Leather craft tool is made of high grade alloy material which is very much harmless to humans and the environment.

Easy to use –

This tool set is an excellent way to get started in leather-craft which is non-slip and helps you work safe and effortlessly.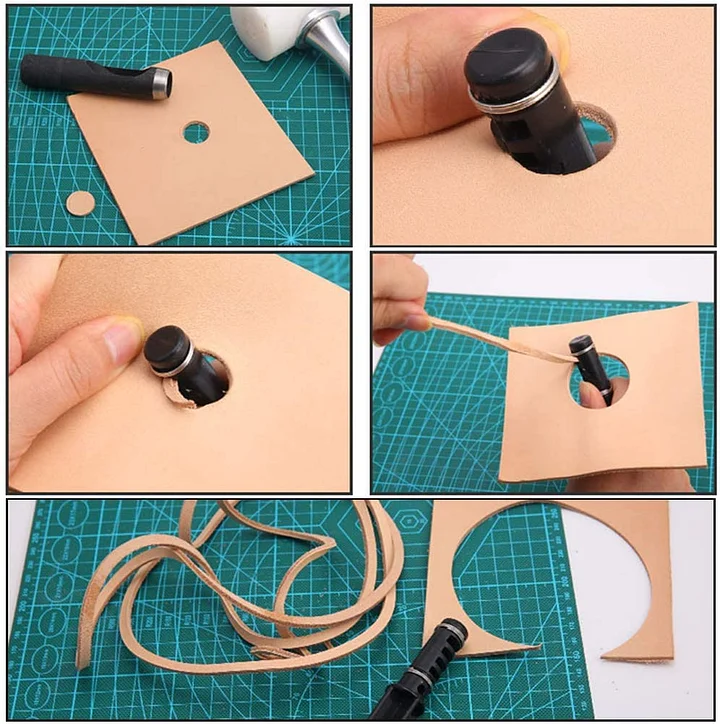 Long lasting service –

Enjoy leather crafting with this incredible craft tool that gives excellence and lifelong service.

Wide application –

Simply build some skills and make your own leather goods such as craft work tailoring leather, canvas, cotton fabric alterations and many more! These leather craft tools are suitable for sewing leather, canvas or other items to help personalize your leather project.
SPECIFICATIONS
Material:  Plastic + steel
Color:  black
Length:  15.5 (mm)
Item Weight:  1.12 ounces
Dimensions:  6.1 x 0.8(Bot) x 0.59 (top) inches.
PACKAGE:
DIY Leather Cord Crafting Tool


1x Rotary covered wire cutter
3x removable blade

A4 Size Crafting Leather

SHIPPING DELAY NOTICE:
Please be expected 2-4 weeks shipping delay due to High Volume of Order